Founded in 2003, Absolute Services, Inc. is an experienced, professional team of process servers serving clients all over Florida. We handle subpoenas, summons, affidavits, writs, and other documents for a wide variety of legal situations but we specialize in medical and doctor subpoenas. Our client portal provides real-time updates along with timestamps, GPS information, and photographs, giving clients the data they need when they need it. With every job, Absolute Services is committed to getting your documents served effectively and quickly.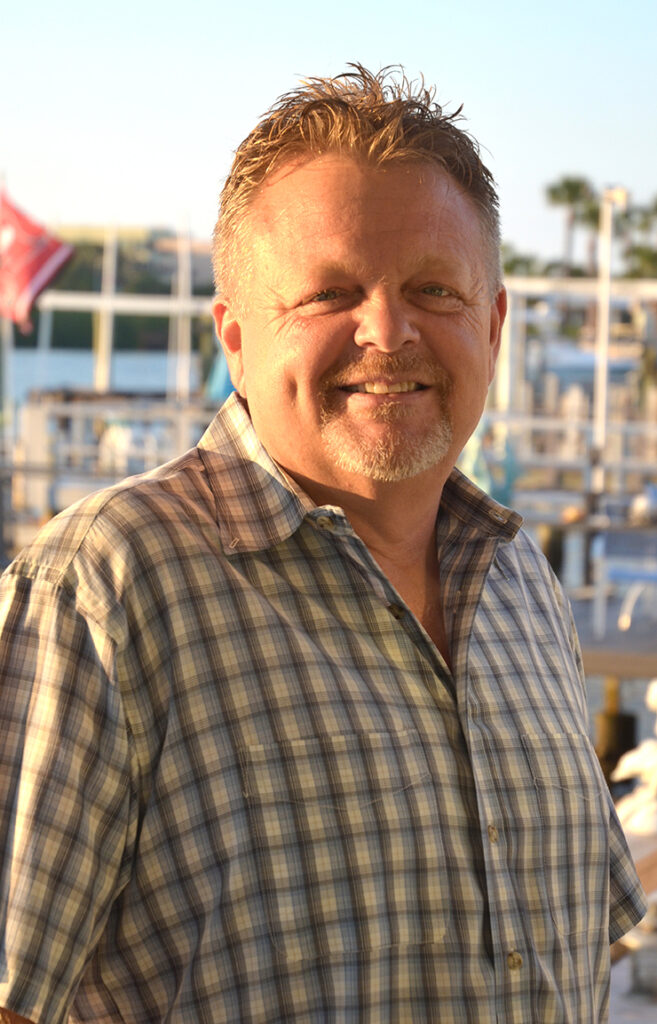 President and Owner of Absolute Services, Inc
Jason grew up in the Indian Rocks/Largo area and started working for a Connecticut private investigation company in 1991. He worked his way up to manager and took over ownership of Applied Investigative Group in 1998. He moved Applied Investigative Group and its subcompany, Applied Process, to Florida in 1999. After graduating with honors from the HCC Police Academy, Jason started Absolute Services in 2003. He continues to own and operate Absolute Services, which has grown to become the #1 process serving company in Tampa Bay.
Jason actively provides client service while also concentrating on mentoring, coaching, and coordinating the staff at Absolute Services. He remains up to date on all Florida statutes and works with a partner network of agencies to provide process services all over Florida. He is committed to providing a consistent level of quality and standards with his experienced team of certified staff.
Vice President, Head of Operations, and Registered Agent

Nancy has worked at Absolute Services since the day it opened in 2003, working her way up to Head of Operations in 2012. She started as a process server at Applied Investigative Group and has used her administrative and organization skills to oversee human resources, payroll, and office management as the Head of Operations. Before she entered the process serving industry Nancy was a homemaker who fostered many children over the years and adopted five children.
Burnetti
Beil & Hay
Carey, O'malley, Whitaker, Mueller, Roberts and Smith
Carole Baskin Big Cat Rescue Corp
Catania And Catania
Christopher Ligori & Associates
Claudia Jean Wheeler
Cole, Sorrentino, Hurley, Hewner & Gambino
Conroy, Simberg, Ganon, Krevans, Abel, Lurvey, Morrow & Schefer
Cope, Zebro & Crawford
Countywide Process
Critical Information Resources
Culpepper Kurland
Deloach & Hofstra
Department of Business and Professionals
Department of Children and Families
Desantis, Gaskill, Smith & Shenkman
Deutsch & Blumberg
Esq. Legal Support Services
Executive Attorney Service
Florida Department of Agriculture
Florida Real Estate Associates
Florin Roebig
Foley & Lardner
Gietzen & Assocaites
Guaranteed Subpoena Service
Hancock & Hancock
Helping Hands Document & Mediation
Helzer & Cromar
Holland & Knight
Hook Law Group
Hudzietz & Mancini
Icard, Merrill, Cullis, Timm, Furen & Ginsburg
J. Keven Hayslett
James C. Campisi Attorney at Law
James Campbell
Jason M. Lucas
Jayell Business Solutions
Jeffrey C. Coon
John K Renke Iii Attorney at Law
Johnson, Pope, Bokor, Ruppel & Burns
Kalogianis Law Firm
Kantaras & Andreopoulos
Karen M. Glover, Esquire
Keefe, Anchors, Gordon & Moyle
Kemp And Ruge Law Group
Killgore, Pearlman, Stamp, Ornstein & Squaires
Kirkconnell, Lindsey, Snure & Yates
Knott, Consoer, Ebelini, Hart & Sweet
Koch, Smith & Hoffman
Law Legal Group
Law Office of John K. Renke II
Law Office of Ronald A. Alter
Law Offices of Howard Stern
Law Offices of James I. Barron, III
Law Offices of James J Altman, Sr.
K.L. Foote
Lawcare- Family Law Center
Lehn Law
Leiter and Belsky
Leon Law
Lerner & Mcdonald
Levalley, Napolitano, Mcmenamin & Shuttera
Levey, Filler, Rodriguez, Kelso and Magilligan
Liles, Gavin, Costantino & George Rutledg
Lilly, O'toole & Brown
Linda Braithwaite
Lippes & Bryan
Lorenzo & Lorenzo
Matthews Jones & Hawkins
Mcbath Law Firm
Mccollum & Cloud
Mcfarland, Gould, Lyons, Sullivan & Hoga
Mcfarlane & Dolan
Meadow Group
Mermelstein & Horowitz
Meros, Smith, Lazarra & Olney
Morgan & Morgan
Morgan, Lewis, & Bockius
Moring And Moring
Musca Law
Myers & Eichelberger
N. Burton Williams
Parks & Braxton
Patrica Klein
Perenich, Carroll, Perenich, Avril, Caul
Peterson & Myers
Polizzotto & Polizzotto
Powell Carney Maller Ramsay & Grove
Prima Law Group
Ramon Lopez C.P.S.
Rand Peacock
Reiner & Reiner
Robertson, Hollingsworth, Manos, & Rahn
Roman & Associates
Rothstein, Rosenfeldt, Adler
Rubenstein Law
Rupp, Baase, Pfalzgraf, Cunningham
Shutts & Bowen
Smith, Gambrell & Russell, Llp
Smith, Sauer & Demaria
Stack & Simms
Stacy Miller, Susan D. Kovac, Barbara W.
The Law Offices of Robert W. Bauer
The Law Offices of Steve Bartlett
The Law Offices of Yeazell and Sweet
The Lucas Law Firm
The Lyons Law Group
The Maddox Law Firm
Thurow Law
Tsangaris Law Group
Winegrad, Hess,Friedman,& Levitt
Woolf, Mcclane, Bright, Allen & Carpenter
Yanchuck, Berman, Wadley & Zervos